SEASON'S GREETINGS 2020
Dear DPROA Members,
I wish you all a very happy and healthy Christmas.  As the new Covid19 vaccines are being distributed, there is light at the end of the tunnel and it appears we will soon be able to return to a sense of normalcy.  It is my prayer for all that 2021 will be a good year, a year wherein we can all enjoy the fruits of our labor as retirees from the City of Dallas.  Our Association remains focused on securing the benefits we all worked so hard to earn, but we also recognize the need to engage more of our newer retirees.  Before the onset of the Corona Virus pandemic, we were exploring ways to bring our membership together in more social settings, and hopefully we can do that in 2021.
In our last General Membership Meeting on December 9, 2020, Secretary Ken Seguin announced that the only candidates who submitted applications to run for office were the incumbents.  He asked if there was anyone desiring to nominate someone from the floor and there were none.  That means our current office holders, President David Elliston, Secretary Ken Seguin, Director Place 1 Boux Bland and Director Place 3 Dale Erves, will retain their positions of leadership and will be sworn in during the March 2021 General Membership Meeting.  It has been my distinct honor to serve alongside these very committed individuals for the past two years. Now, we will continue our efforts to recover and protect the earned and accrued benefits of our members.  For more information from the meeting, please see the minutes posted on our website.
One last reminder, it's time to renew dues.  Our dues renew each January and become delinquent after January 31.  If you have auto pay set up through your bank or through the Dallas Police & Fire Pension you do not have to renew.  I have found the easiest way to keep my dues current is to use the auto deduction through DP&FP.  They deduct $22.50 a month from my pension check and deposit it directly into our bank.  (For Fire Affiliate members $11.25)  Each month the pension system sends us a report listing the members who paid dues.  This is so much easier for our Treasurer as it reduces her workload significantly and you never have to renew dues again.  If you want to sign up simply send me an email to [email protected] and I will send you the form and instructions.
Once again, Merry Christmas to all and Happy New Year.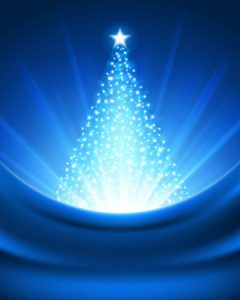 David Elliston
President
Dallas Police Retired Officers Association